Apply Now
About American TESOL Institute :
The quality of TESOL or TEFL course of American TESOL Institute is determined by its marketability and dynamism. The certificate given to the successful candidates at the end of the course is accepted around the world. The certificate awarded is notarized by the government of USA, which gives a significant boost to its credibility. So far, ATI has churned out more than 2000 successful ESL teachers who have been working in various institutes around the world. ATI also provides adequate assistance to the teachers who graduate from us. The eligible teachers are also given guaranteed placement.

American TESOL Institute has true global presence and has offices everywhere including Thailand, China, India France, Italy, Nepal, Morocco, Mexico, USA, UK, South Africa, Turkey, South Korea, Argentina, Brazil, Indonesia and Malaysia. ATI also has plenty of accreditations and memberships of various, institutions and governmental bodies. ATI works with various placement agencies. Due to the enormous network and the immense reputation, ATI finds it very easy to assist candidates with getting ESL jobs in various corners of the world.
American TESOL Institute Worldwide operations and TEFL Schools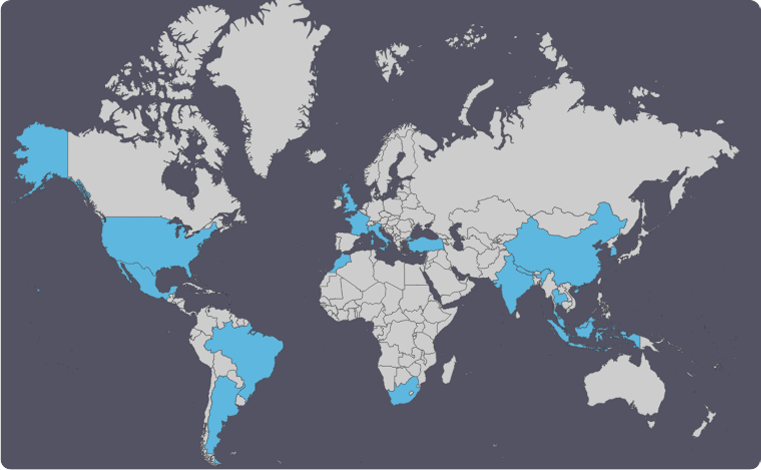 TEFL Certification Courses Worldwide, ESL Jobs Abroad
American TESOL is an outstanding international training organization with a strong global presence devoted to provide its learners high quality education and multicultural opportunities. ATI with its wide array of teacher training, language training, camps, internships etc. brings learners from all corners of the world to help them acquire skills, build confidence and satisfy their learning needs. TEFL courses guide people to start their career afresh and lead an exciting lifestyle altogether.
American TESOL Courses
American TESOL offers a wide range of exclusive tailor made courses like in class TEFL programs in Asia, America and Europe. Along with its immensely successful flagship 3 weeks full time residential TEFL program, ATI has also managed to earn accolades for its online TEFL courses and Pre and Primary Teachers Training in Asia and Africa. ATI's Education Management and the Trainer program for corporate and skill trainers have also received huge response amongst teaching/training communities as the programs acquainted the learners with the latest methodologies of educational administration and the subtle techniques of skill training. ATI takes pride in the fact that it has trained more than 10,000 teachers worldwide and is emerging as a leading teacher training organization.
Mission Statement
Our mission is to impart quality training to the future TESOL trainers who will contribute positively to the TESOL community by infusing latest TEFL methodologies and lend their unparalleled expertise in a TESOL classroom as they prepare to travel to exotic locations and inspire thousands of English learners across the globe.
Vision Statement
Our vision is to remain the numero uno service provider in TESOL as being pioneers in this field help us understand the needs of TEFL teachers and design programs that best suit their requirements. Our endeavors will always be to produce not only globally accepted but global minded teachers who will teach English to make a difference in the lives of others.
ECIIT:- Excellence, Care, Innovation, Integrity and Teamwork.
Organizational Values
American TESOL Institute is committed to providing cost-effective TEFL/TESOL courses that enable aspiring TESOL trainers to develop knowledge and skills through a range of tailor made internationally accredited programs which come with extensive academic and placement supports.

We are into creating lifelong academic relationships with our students and constantly encourage our students to upgrade with our value added courses which aid them to achieve their professional goals.

Our purpose remains to guide them every step of their journey with ATI through effective counseling, continuous support via email, chat and telephone and valuable practicum as they prepare to begin their global TEFL adventure and we desire to produce ESL/EFL teachers of global standard.